Comes With Adjustable Resistance Bands & A Steel Bar

Perform A Wide Variety Of Exercises

Available in 4 Different Strength Levels

Used By Fitness Lovers Worldwide
Why buy a bench press rack for $2,000 when you can achieve the same results for 10x less?

The Resistance Bands and Bar are designed to replace traditional bench press racks with a workout system that is compact, safe and easy to use.

The Resistance Bands come with a thick metallic bar that feels exactly like what you'd find at your local gym but that can easily be used at home, at the office or while travelling.
Perform A Wide Variety Of Workouts And Muscle Training
You will be amazed by how many muscles you can train with the Resistance Band and Bar. From bench presses and seated rows, to biceps curls and chest flies, you can now exercise anywhere and take your workout to the next level.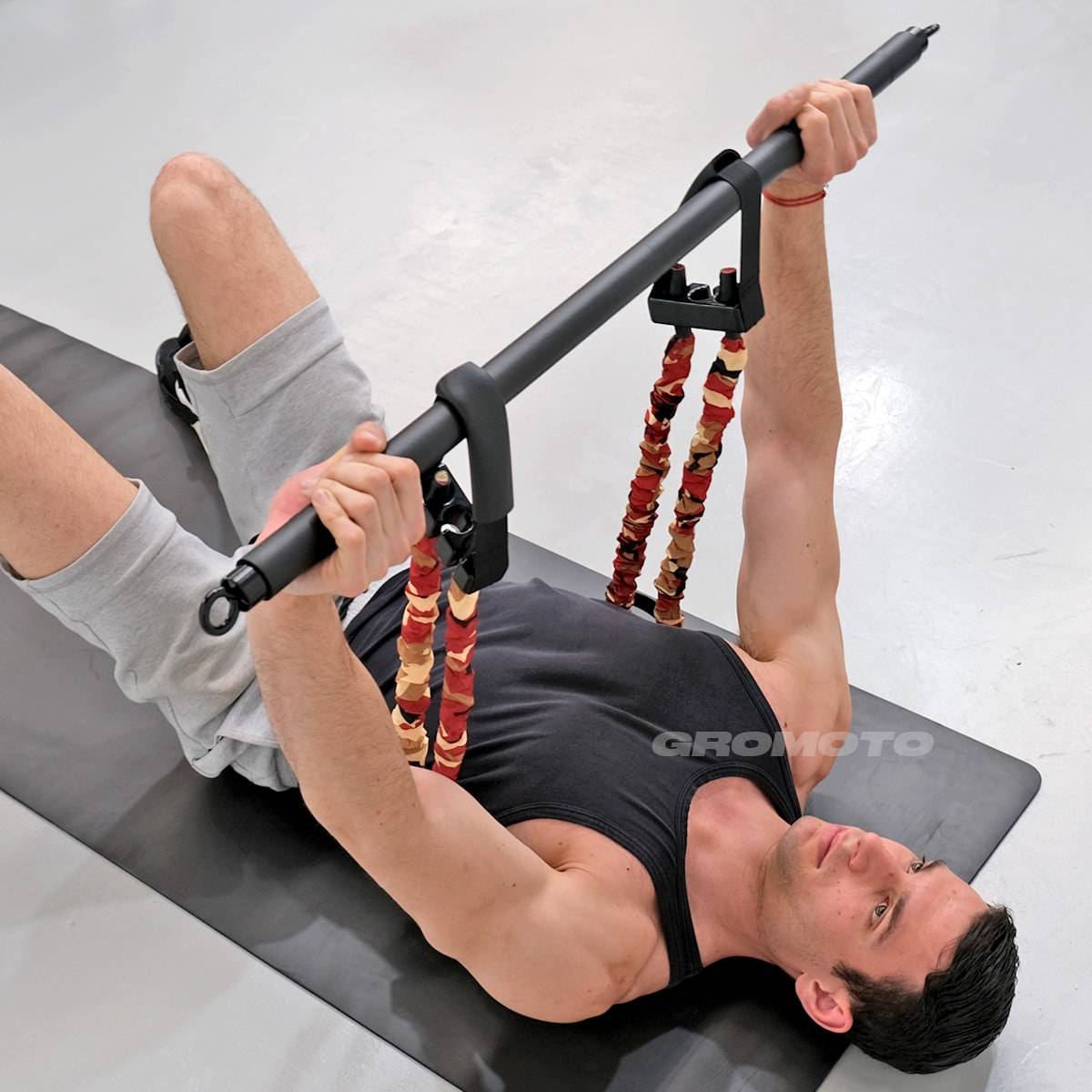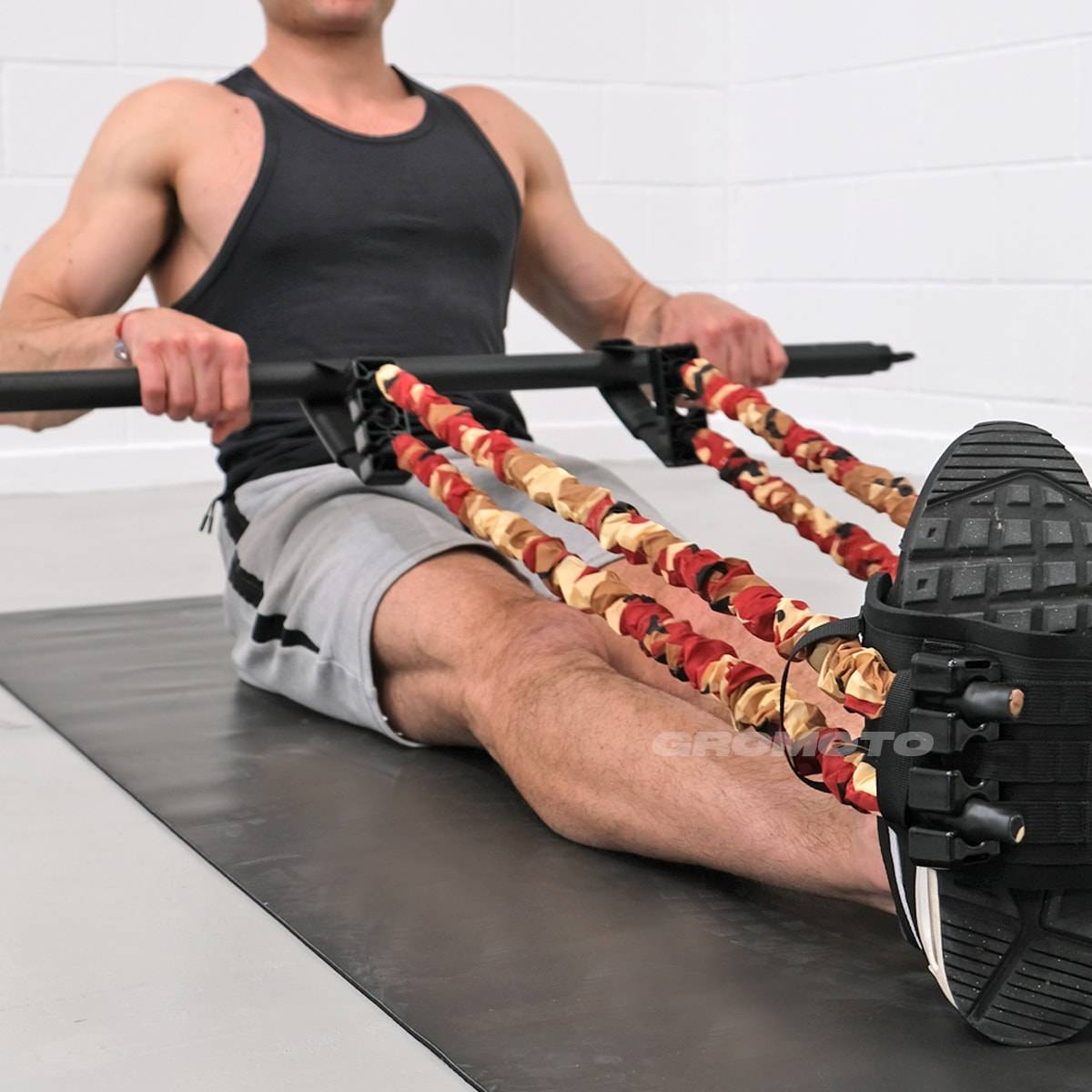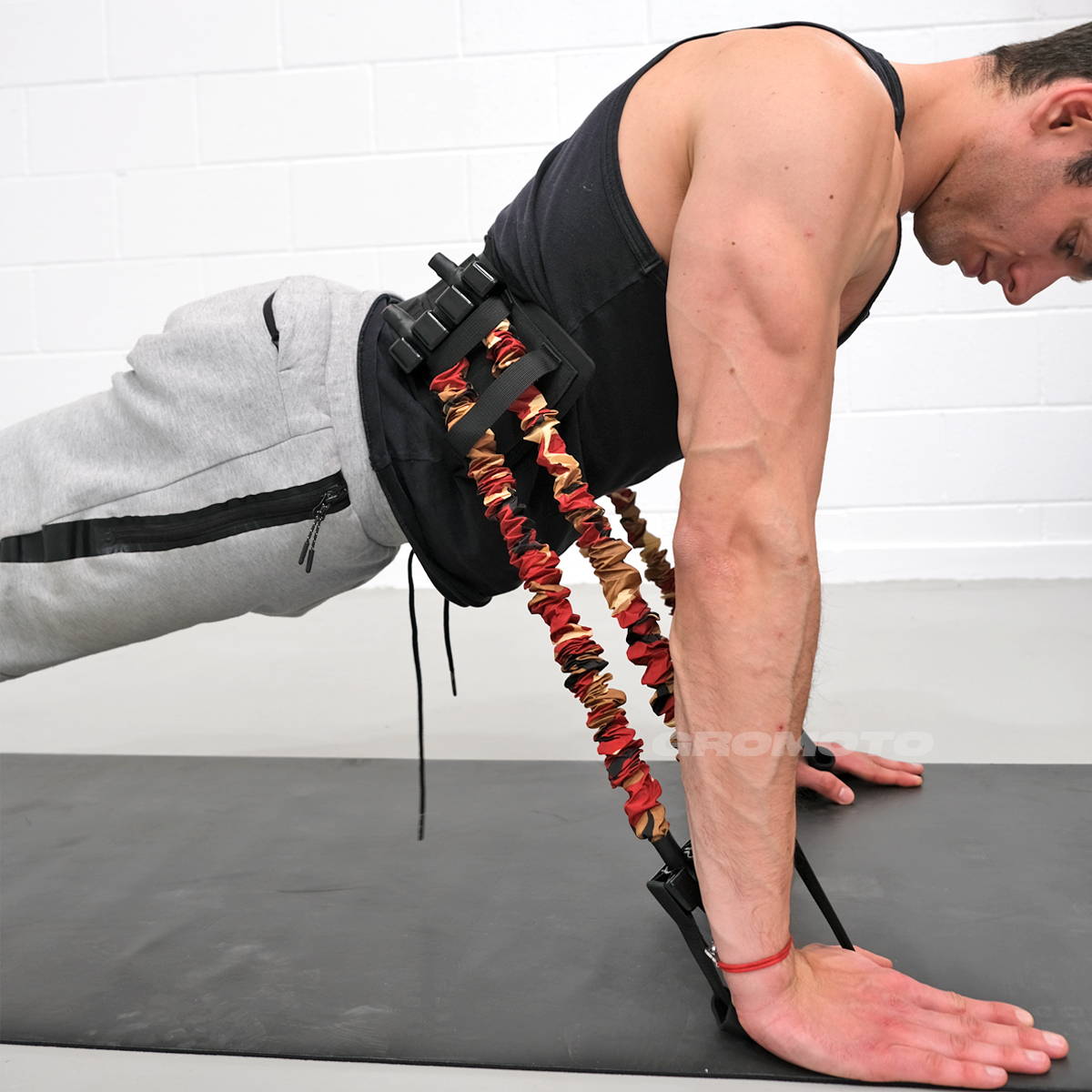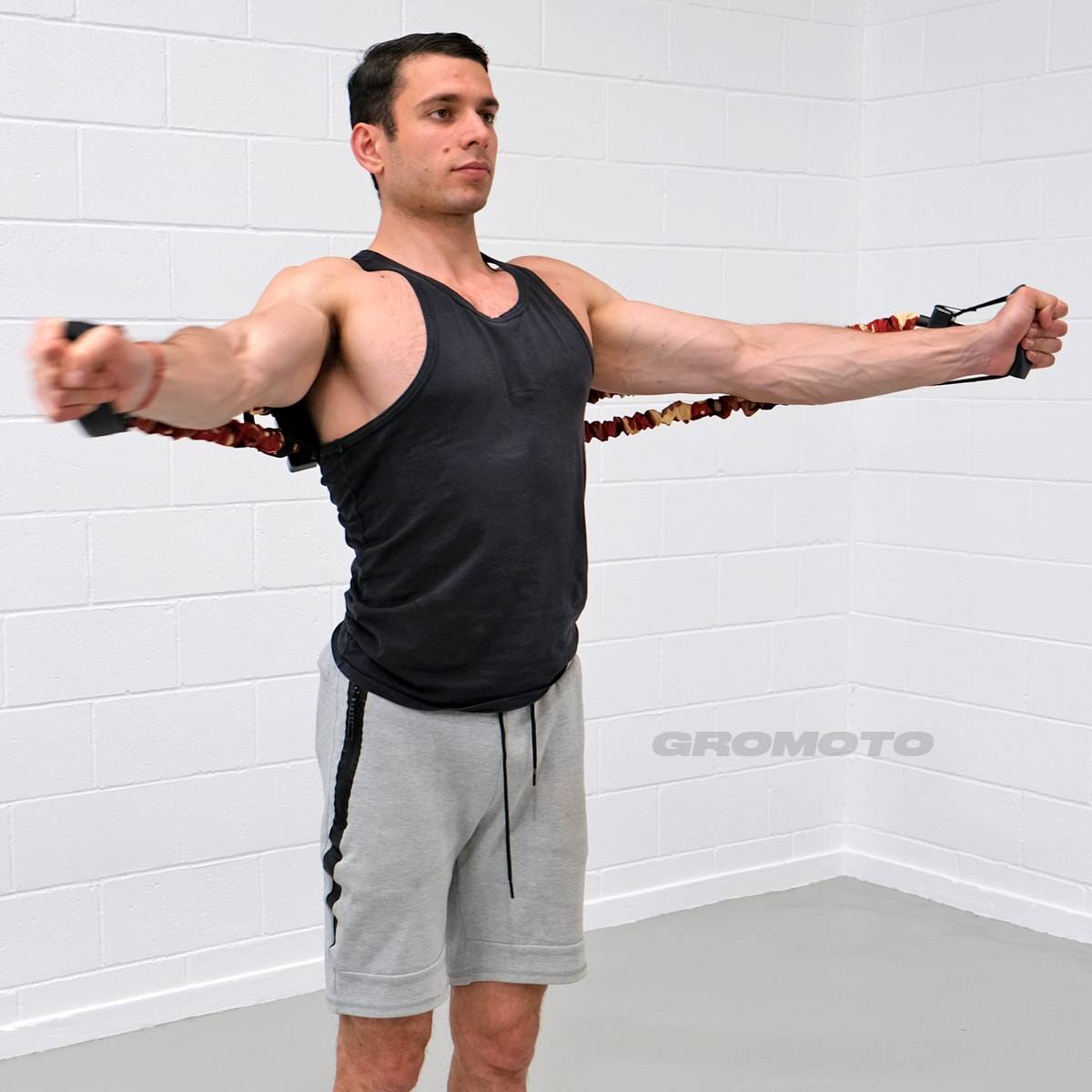 Each resistance band is made of 100% high quality natural latex and is protected with a fabric sleeve for safety and durability.
Soft yet sturdy, the exercise belt is designed with a foam pad for continuous comfort during repeated movements.
Featuring soft rubber handles to prevent slipping and calloused hands, the 38" heavy duty metal rod acts exactly like a barbell.
Quick & Easy Adjustable Resistance
Each Belt has a total of six removable resistance bands (three on each side), so that you can choose to use 2, 4 or 6 bands at a time to perform your workout.
The plugged-in design makes the installation and removal process quick and easy. The more bands are attached to the belt, higher the total resistance will be.